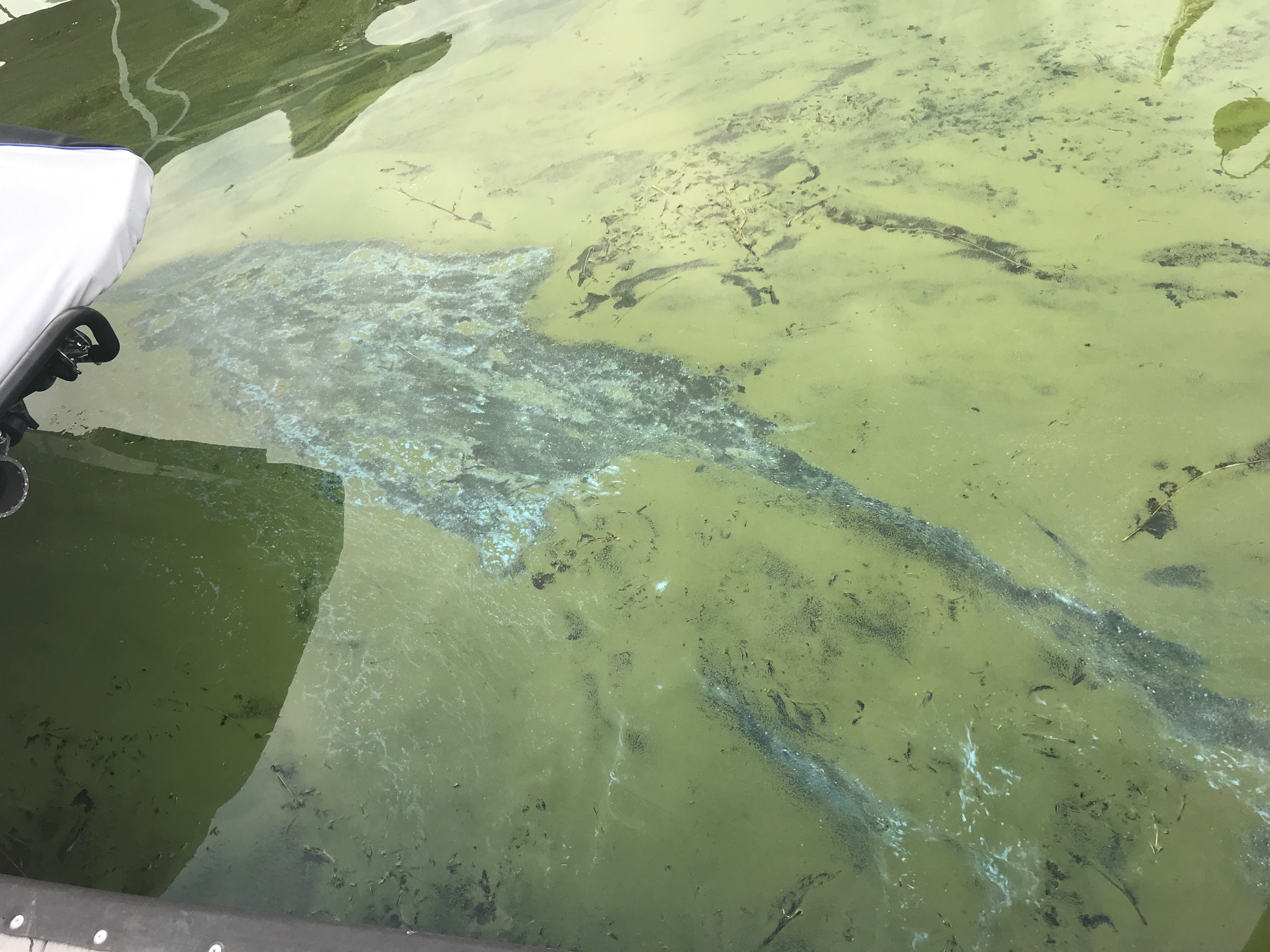 Updated June 25, 2019
In their June 20, 2019 report, NJDEP incorrectly named Byram Beach as having a confirmed Harmful Algal Bloom.  Samples were actually collected at Pebble Beach and Sand Harbor Beach, resulting in the closure of these beaches.  An updated report has been issued by NJDEP, which reflects these changes. Updated Byram Bay Report
*************************************************************************************
The New Jersey Department of Environmental Protection (DEP) has confirmed the presence of Harmful Algal Blooms in Byram Bay in Lake Hopatcong.  Samples were collected on June 18, 2019 at Pebble Beach* and Sand Harbor Beach with microcystins concentrations detected at 0.833ug/l and 1.347 ug/l respectively (Updated Byram Bay Report).  Samples were also collected at Nolan's Point, however no harmful algal bloom was detected (Full Report Nolan's Point).
From the DEP report:
The Sussex County Health Department has been notified that Pebble Beach and Sand Harbor Beach should be closed and the following advisory posted.
Danger/ High Risk – No Contact and Ingestion (Humans and Animals)
A confirmed Harmful Algal Bloom is present with levels quantified at or above the NJ Health Advisory Guidance.  Do not drink or have contact with the water including, but not limited to, swimming, wading, and watersports.  Fish caught in this waterbody should not be eaten.  Pets and livestock should not contact or drink the water.
Continued Actions
Bathing beaches will remain closed until bloom subsides and two subsequent sample results are below action levels.  Sussex County Health Dept. will notify BFBM when bloom has visually subsided and BFBM will coordinate sampling and analysis.
Next Updates
Updates will occur upon analysis confirming bloom has subsided or any other change is status as reported by partners.
*Previously reported as Byram Bay Beach, revised by NJDEP on June 25, 2019.