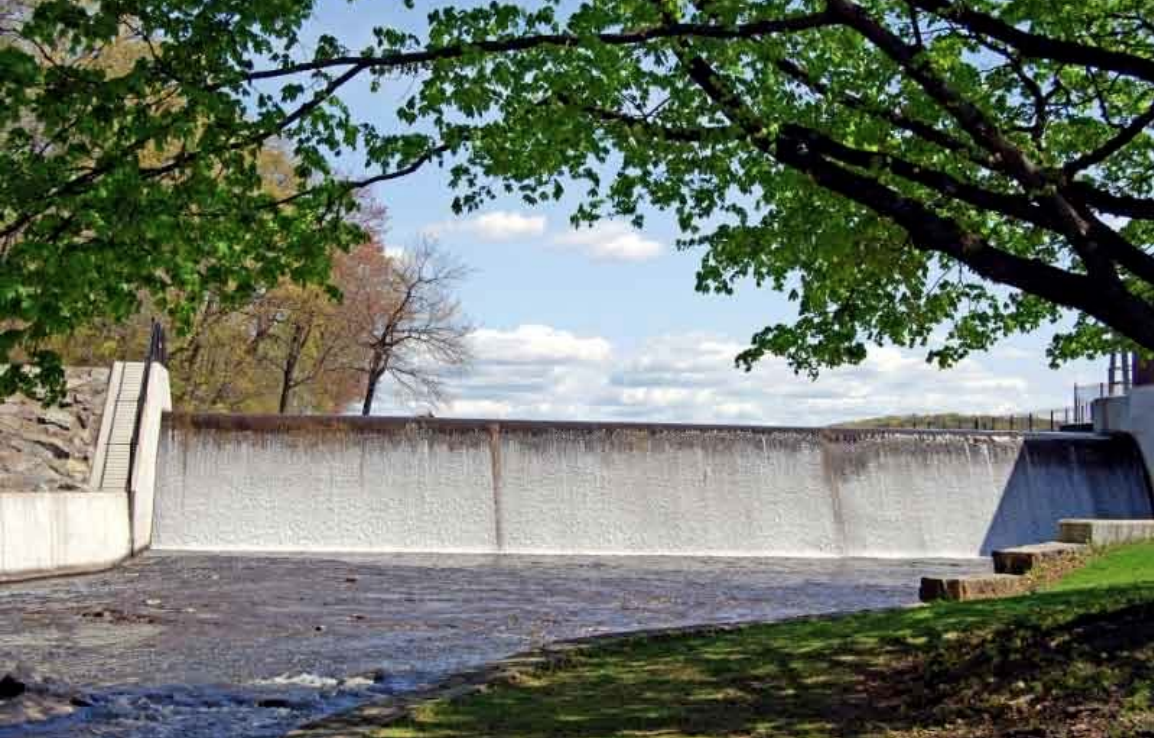 In 2011, the New Jersey Department of Environmental Protection (NJDEP) introduced the Lake Hopatcong Water Level Management Plan.  The goal of the water level management plan is to protect the environmental health and the natural, and scenic resources of Lake Hopatcong / Musconetcong River System, maximize recreational opportunities, minimize the potential for damage to property and waterfront structures, while maintaining the minimum flow requirements necessary to protect downstream uses.  The plan establishes a set of management and operational guidelines to maintain a lake elevation as near as possible to 9 feet in Lake Hopatcong between May 1st and November 19th conditions permitting, while also meeting the requirements of downstream uses.  The plan also dictates that every five years a five-foot drawdown occur, and in those years the drawdown starts on or about September 22nd.
Each year the water level on the lake is lowered to allow for waterfront maintenance and to protect private property from ice damage.  The lake level is managed by Hopatcong State Park staff through adjustments in the four sluice gates at the dam within the park.  In 2014 and 2015, Lake Hopatcong failed to reach full pool following the annual drawdown.  In response, NJDEP drafted the
2016 Lake Hopatcong Water Level Management Pilot Program
.  The pilot program reduces the annual drawdown from 26 inches to 22 inches with the goal of saving water in the lake in order to reach full pool earlier in the season.  The NJDEP is in the process of revising the 2011 Water Level Management Plan.  Until the plan is finalized Hopatcong State Park will continue to follow the 2016 Pilot Program.
The date of the drawdown can vary by a few days depending on variations in water level from year to year, but generally it begins in mid-November  (in 2021 the estimated start date is November 15th) with the goal of completing the drawdown by December 15th.  During the 22-inch drawdown, the water level is maintained until such a time when spring thaw has softened the ice on the lake sufficient to avoid ice damage to private property. Once the spring thaw is underway, the sluice gates on the Lake Hopatcong Dam will be closed enough to maintain sufficient flow to the Musconetcong River and allow refill of Lake Hopatcong to the spillway crest elevation of 9 feet.
The U.S. Geological Survey (USGS) monitors water level, outflow and rain data through monitoring stations.  Their data can be viewed at the link below.
For more information on water level management on Lake Hopatcong please review the two documents below.