When:
April 18, 2019 @ 6:30 pm – 8:00 pm
2019-04-18T18:30:00-04:00
2019-04-18T20:00:00-04:00
Where:
Camp Jefferson
81 Weldon Road
Lake Hopatcong NJ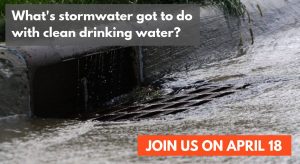 Local elected officials are joining us on Thursday, April 18th to learn more about the serious consequences that flooding and polluted stormwater runoff have for residents of Jefferson Township and nearby Lake Hopatcong. In attendance will be Mayor Eric Wilsusen of Jefferson Township, Mayor Michael Francis of Hopatcong Borough, Lake Hopatcong Commission Chairman Ron Smith, and New Jersey Future's Gary Brune, who will participate in a larger Q&A discussion with the public.
As frequent flooding continues to pollute our waterways, destroy our homes and businesses, and cost us millions of dollars in damages each year, there's no question that our townships need to establish better ways to manage our stormwater issues and invest in green infrastructure. Don't miss this opportunity to learn more about how much-needed flood defense programs could help us do that and create a path forward for a cleaner, greener, and safer New Jersey.
Sponsored by: New Jersey LCV, New Jersey Highlands Coalition, Lake Hopatcong Foundation, and Lake Hopatcong Commission